A continental country like Brazil is capable of offering a wide range of destinations with very different customs, landscapes, cultural attractions and even climate. 
There is a lot to do and get to know from north to south of the country. A long list of beaches, forests, historic cities, mountain towns, swampland, canyons, urban and cosmopolitan metropolises. Besides the different typical festivals, the dialects and the rich gastronomy, which also diversify according to the region visited.
Surrounded by the largest canyons in the Americas within the Aparados da Serra National Park, Parador is a rustic luxury camp with a taste of southern Brazil. Guests are invited to discover the flavours of the region with campfire barbecues, mushroom hunts and workshops with experienced chef Rodrigo Bellora. Large secluded tents overlook the deck and panoramic jacuzzis.
The months of June to August, are the most suitable for those who want to visit the canyons and get visibility. The months of September to May, are the most suitable for those looking for adventure, and want to enjoy the waterfalls of the region.
Walk through the canyons;
Workshops with experienced chef Rodrigo Bellora;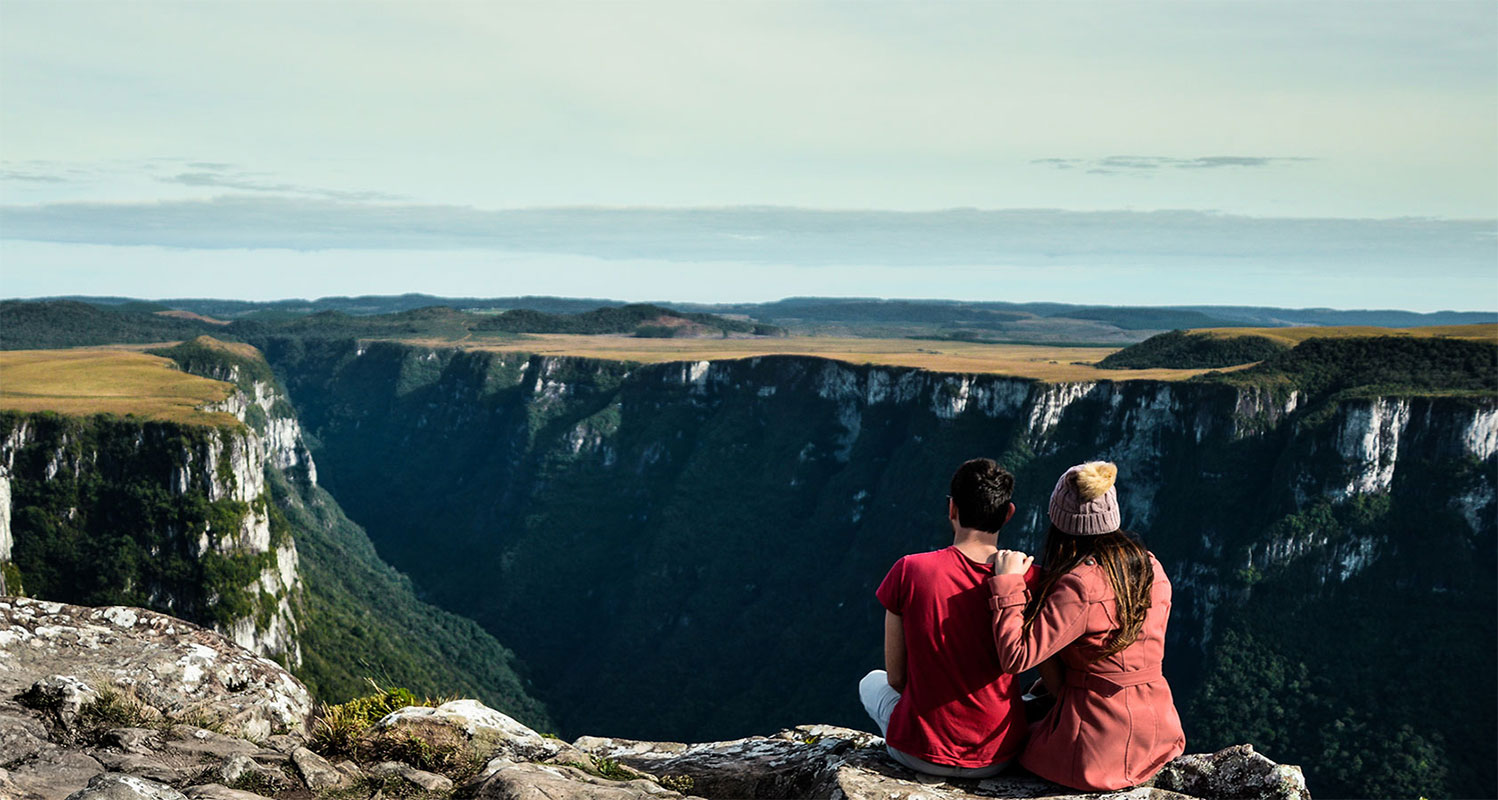 CONTACT
+55 11 2844 - 4287
Rua Bela Cintra, 756
Suite 101, Lyon Building - Consolação neighborhood.
ZIP CODE: 01415-000
São Paulo-SP - Brazil